The analysis software Oculus is used to display and evaluate ultrasound scans (A-, B-, C-, D- and F- scans) recorded with our Hillgus software.
Oculus is characterized by clear, self-explanatory menus and is therefore easy to use. The loaded scans can be shown with different palettes, enlarged and analyzed with profiles and histograms. In addition, measurement functions, such as line, rectangle and ellipse are quantitative assessment. All results are scaled in Cartesian coordinates, displayed with a defined color palette and can be exported in various ways.
Other functions of the powerful software are filtering operations, such as median, high and low pass and Sobel-filters. The functionality of Oculus can be extended with various modules, which are optionally available.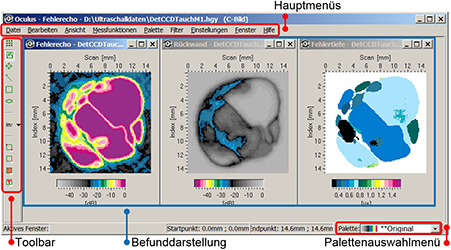 Fig. 1: Oculus software interface with exemplary loaded CCD results
The following table provides an overview of the available versions.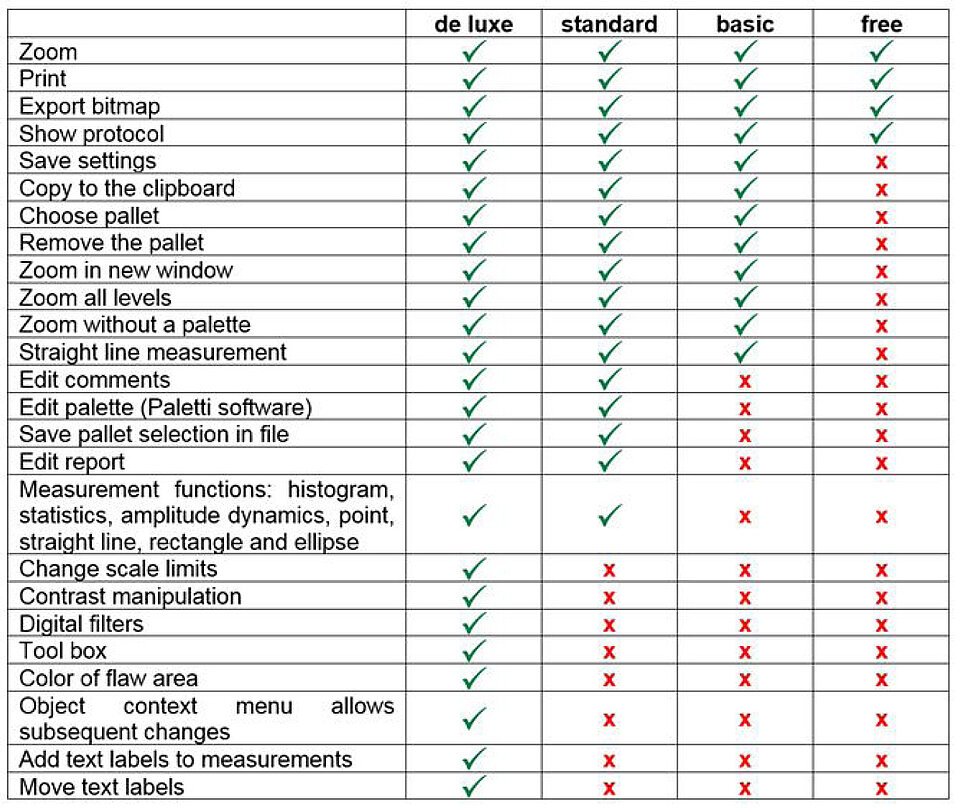 Options for Oculus:
Bitmap batch export (only with Oculus Standard or Oculus de Luxe)

Defect area dtermination and polygon measurement (only with Oculus de Luxe)

Contact area evaluation (only with Oculus de Luxe)